---
By Candice Cowin
Surrounded by three of the largest cities in Texas, the tiny hamlet of Round Top is more than just a rural respite. It is the literal and figural heart and soul of the state, and its biannual antique and design show has become a sensation that attracts hundreds of thousands of creatives each season.
Round Top is located in the sweet spot between the flat, humid Gulf Coast and the dry, rocky Hill Country. Its rolling green hills and wide-open pastures cast with ancient oak trees are the hallmark of the central Texas landscape. The 90 or so permanent residents would have preferred to keep their small town a secret, but it's become a mecca for creative Texans and visitors from around the globe.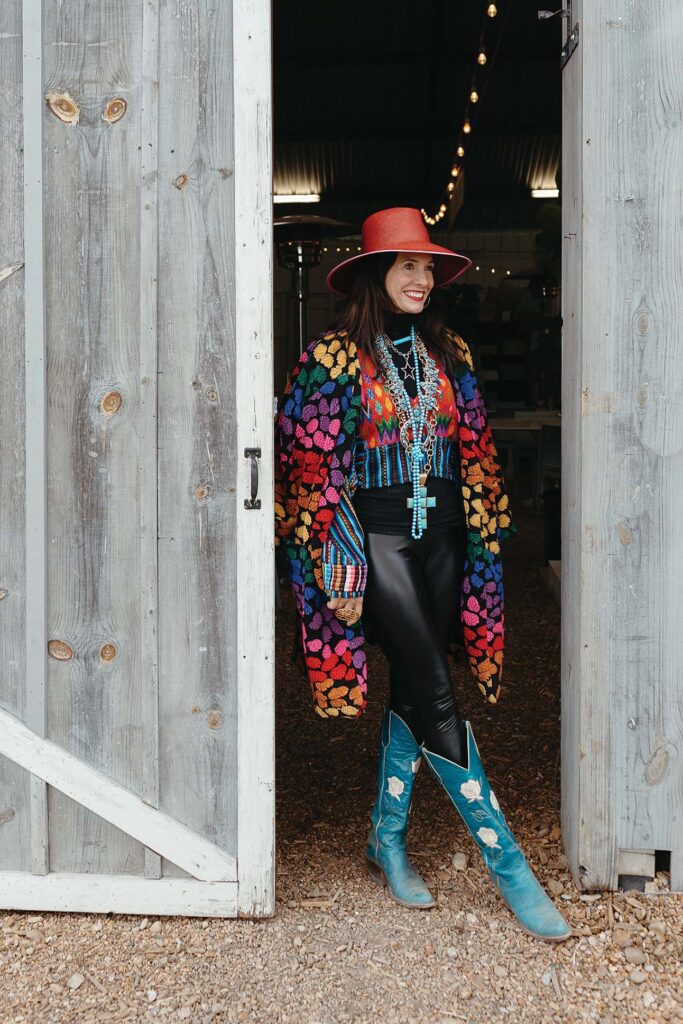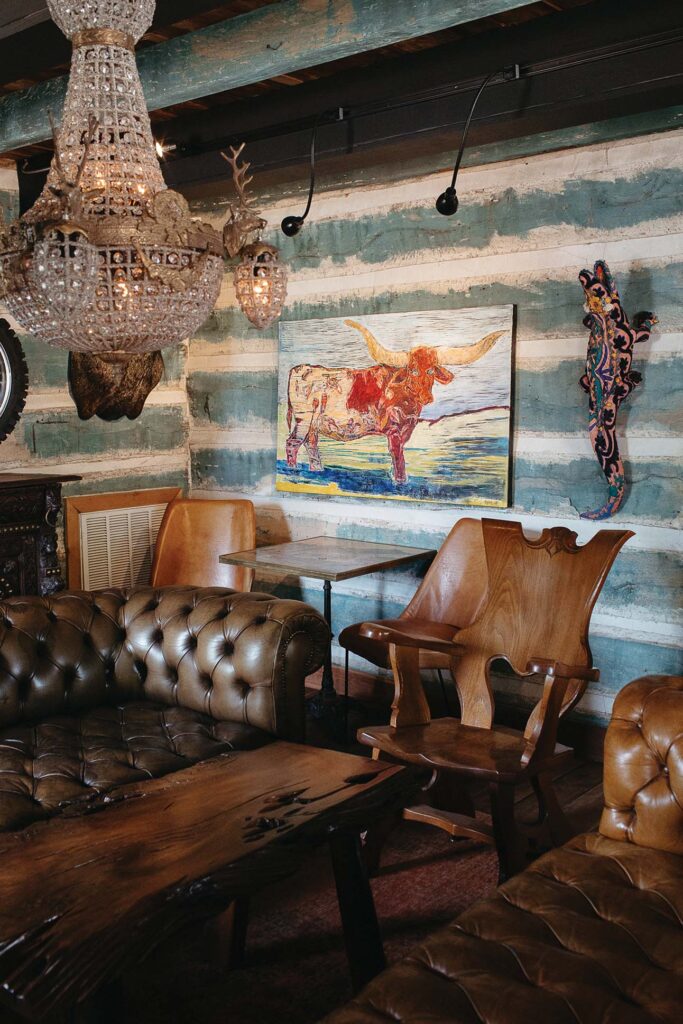 They come to breathe in the natural beauty of the area and be whisked away by the magic of the Round Top Antiques + Design Show, which takes place over a two-week stint each spring and fall. Antiques and vintage dealers, artists, and designers of all stripes are among the participants in the shows. Culinary experts, musicians, and hospitality connoisseurs have followed, making Round Top a destination worthy of booking for a long weekend any time of year, but the shows remain the biggest lure.
It all began in 1968 as a two-day country antique show held in a historic German dance hall. A couple dozen dealers were hand-picked for the event by Texas antiques maven Emma Lee Turney to sell to a group of her well-heeled friends. The event was a hit and has grown season by season to become what it is today: an ever-evolving international marketplace with a culture all its own.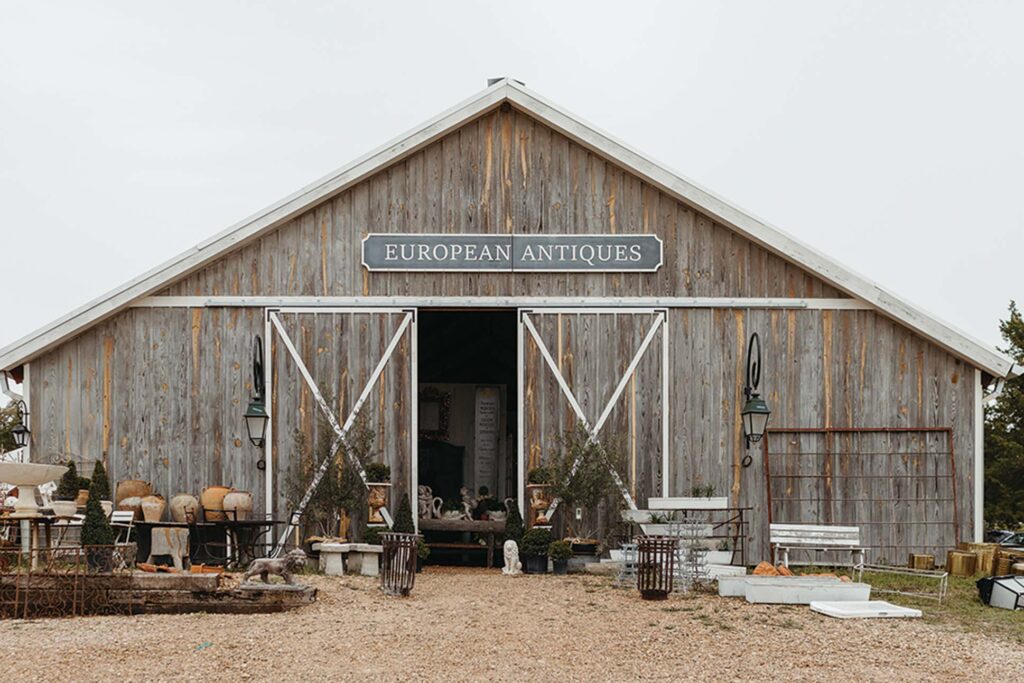 The shows now span both sides of an 11-mile stretch of road through the center of town and bring in an estimated 4,000 merchants. About 200,000 attendees converge on the area over the course of the shows, which begin at the more temperate cusps of Lone Star State's seasons in mid-March and mid-October. A winter show held in mid-January has been gaining traction but is not yet as well attended by vendors or visitors as the fall and spring shows.
Antique show vendors arrive each season laden with authentic treasures from the UK, Europe, Africa, Asia, and all over the U.S. Many ship overseas containers filled with carefully curated finds directly to Round Top. From humble pickings to pedigreed vintage and antique furnishings, rugs, lighting, and art—it can all be found here in embarrassing abundance. Most of the furniture and decor on offer ranges in age from the 16th century to the mid-20th century (widely known as mid-century modern).
Such care is taken in the presentation of these wares that most dealers begin creating their showrooms a full week or more in advance of the show's start. Nearly every tent and barn becomes a unique (albeit fleeting) sensory experience. The smell of mesquite wood smoke, and fresh hay or wood shavings underfoot only enhances the adventure of perusing fine antiques in the middle of a cow pasture. So stirring are some of the vignettes that shoppers are occasionally compelled to buy out entire spaces on sight. Browsing solely for inspiration is a common pursuit, but finding something to bring home is inevitable. Pieces too large to be tucked away in a carry-on or a suitcase can be shipped almost anywhere via white glove delivery services offered at most of the larger venues.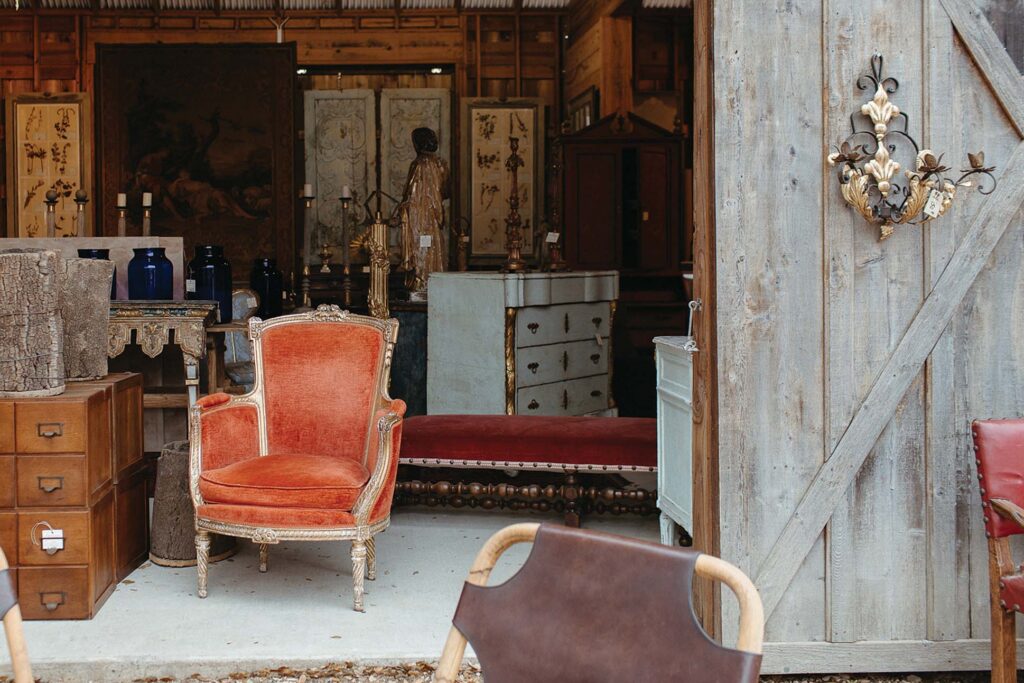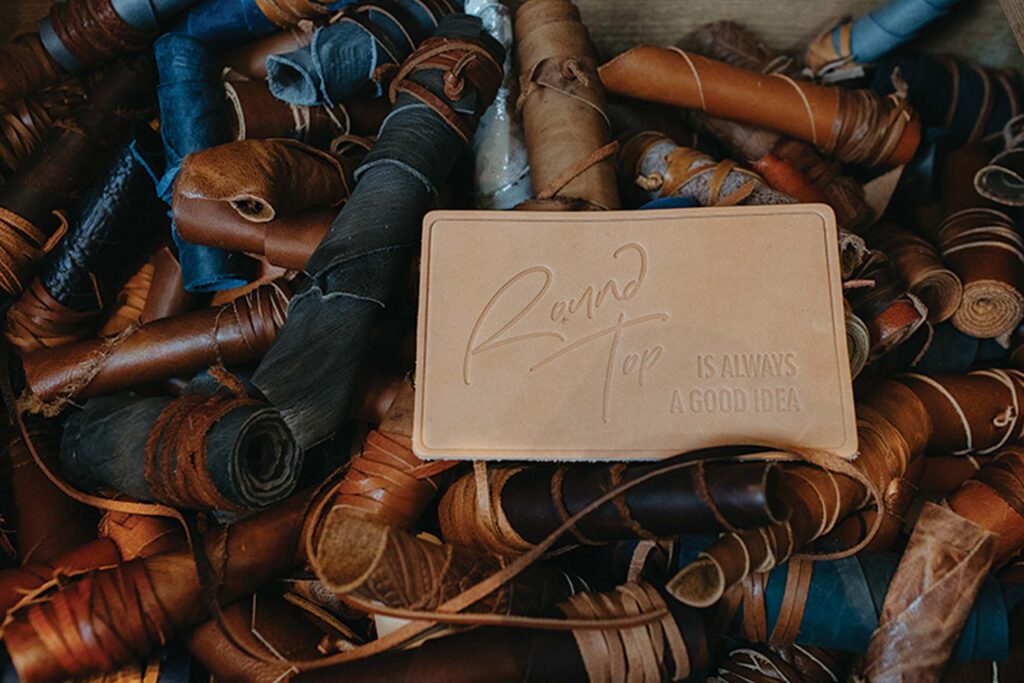 Prized pieces are snapped up quickly, so those in the know come early and with cash in hand. That includes celebrity designers like Kelly Wearstler and fashion icon Jenna Lyons. Several of the hosts of HGTV's most popular programs (past and present) are show regulars, as are country and pop music stars like Miranda Lambert and Gwen Stefani.
This past spring, famed designers Alessandra Branca and Suzanne Kasler were spotted along with celebrated architect Bobby McAlpine. Famous people, Instagram sensations and regular folk alike take the opportunity of a Round Top visit to indulge in western fashion fantasies. Many don boots, hats and some form of denim. Over the top looks are encouraged and even applauded, but the serious shoppers and show veterans are identified by their more practical footwear, comfortable layered clothing, and refillable water bottles.
If you're planning a visit, be prepared for lots of walking on uneven terrain and in all kinds of weather. A vehicle with four-wheel drive is recommended for parking in sometimes muddy lots and pastures (although it is Texas which means there is always someone in a large pick-up truck with a tow cable nearby). Temperatures can range from near freezing with rain to intense sun and temperatures approaching the mid-80s, sometimes within 24 hours. Mind you, the show is too vast to be consumed in a single day, but there are some must see venues that should be on everyone's list.
First and foremost is the Marburger Farm Antique Show, which is renowned for the quality of its dealers and the impressiveness of their displays. Marburger Farm is one of the few shows that charge an entry fee, but it's entirely worth the price of admission. The Original Round Top Antiques Fair, also known as the Big Red Barn is also a must, as it is the first official permanent venue of the Round Top show following its 1968 dance hall debut.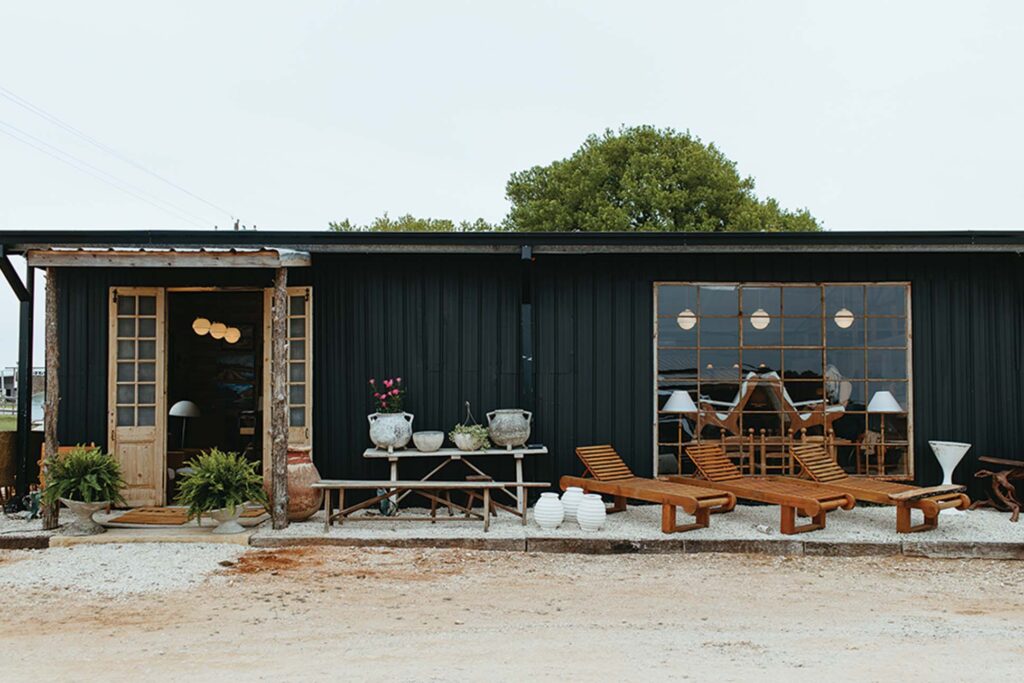 Expect early American antiques including a museum quality collection of antique American flags presented by Jeff R. Bridgman Antiques. The Continental Tent is adjacent to the Big Red Barn and is filled with some of the finest imported antiques available at the show, along with a large selection of Fortuny textiles.
The Big Red Barn's sister venue, Blue Hills, is an eclectic mix of fine antiques, fashion, imported rugs, fine Italian glass lighting and contemporary fashion, home goods, and outdoor furniture. It also hosts killer food trucks like Dapper Bear Seafood Company, which may be the purveyor of the best grilled fish tacos on the planet. The Halles is a newer seasonal venue that houses a select group of high-end vendors under several permanent, ebonized barn style structures. The Halles provides what may be the best modern interpretation of antiques and vintage on display at the shows and often hosts internationally famous designers and architects for talks and book signings.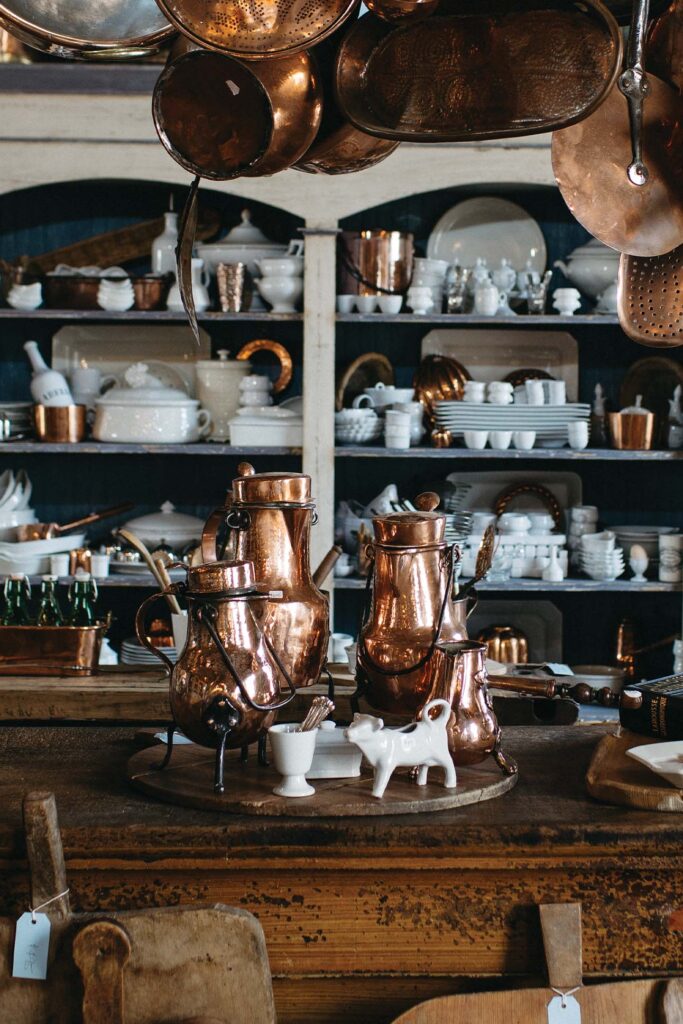 Bader Ranch is a contemporary barn style structure which manages to look and feel as if it were plucked directly out of the French countryside and deposited in a Texas pasture. It houses French country and garden antiques and mid-century French imports with a select group of dealers in table linens, fashion, and designer jewelry at the back. A chef-created dining menu and cocktails are also available on-site at Bader Ranch.
Another venue to add to the list is The Compound, which has grown over the past few years to include several newly constructed barns and antique buildings. Most are filled with fine European imports from the likes of Eneby Home, Fickle International and Jardin de France, but there is a bit of décor and fashion available here too.
Market Hill is a newer mixed-use venue anchored by contemporary furniture and decor showroom Paul Michael. This permanent venue also features fine imports from Renouveau Antiques and Susan Horne Antiques and Duo Modern restaurant, which serves a chef crafted, upscale buffet each day for lunch and dinner.
If you're in the market for an authentic Texas honky-tonk experience with a side of couture western wear (a la Urban Cowboy), check out The Stone Cellar and Round Top Dance Hall. 550 Market is sandwiched in between these two historic buildings, offering custom made boots, hand-tooled leather belts, solid silver buckles, and one-of-a-kind apparel pieces via its anchor store Rockabilly Baroness.
As a counterpoint, the west coast has come to Round Top in a big way over the past few years with warehouse style showrooms opened by L.A.-based Cisco Home and Big Daddy's Antiques. Each offers its own mix of clean-lined, theatrically scaled pieces for home and garden.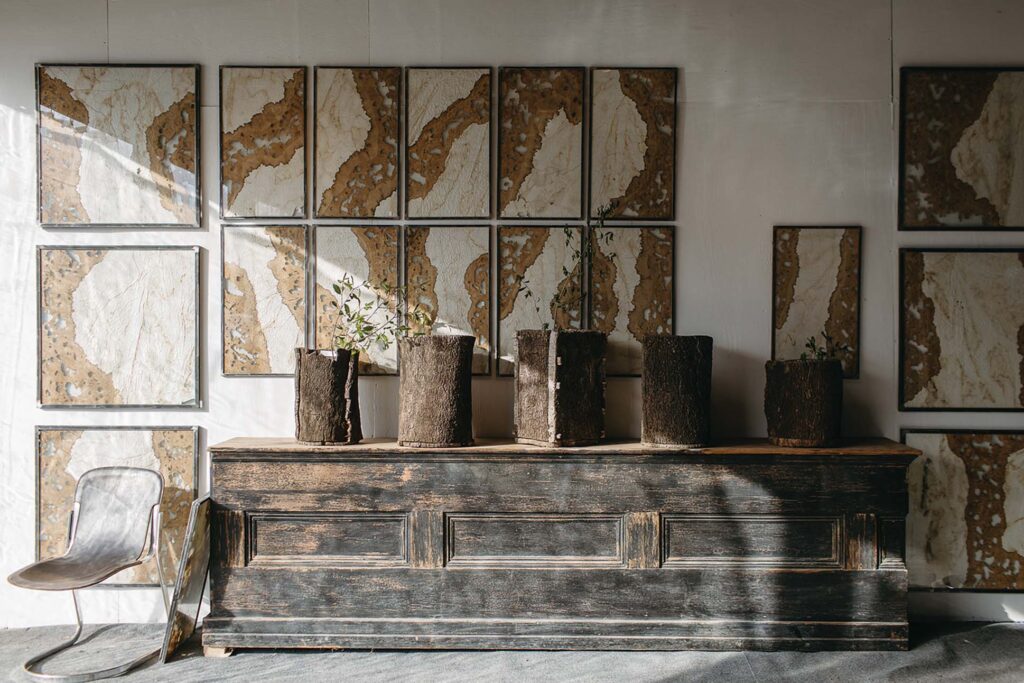 A stop at Henkel Square Market in the center of town may be the perfect way to end a shopping day. Turn in at the town's only stoplight to find the Round Top Antiques & Design Center—a great place to find a mix of antiques and contemporary art, rugs and lighting. Round Top Smokehouse is also located on the square, offering the best Texas barbecue in town.
Be sure to stop for a nightcap at Il Cuculo bar and lounge, or the Ellis Motel, which isn't a hotel at all, but a chic bar created out of a century-old farmhouse decorated with local finds like perfectly worn Chesterfield sofas, vintage industrial signage, taxidermy and long-retired dirt bikes.
That about perfectly sums up the vibe. You never know what exactly you'll find at the Round Top Antiques + Design Show, but like the state itself it'll be bold, brash, and, no matter what you pick up and make part of your home, chances are it'll get people talking.