Text by Marina Garcia-Vasquez
Images by Diego Berruecos and Victor Aramas
---
I have been making pilgrimages to Mexico City for as long as I can remember. As a young child, my Mexican mother would plan out summer-break trips to expose me to her motherland. I visited the glorious gold angel of independence on Reforma Avenue in Mexico City long before I saw the golden angel at the Bastille in Paris. As a teenager, I was mystified by the grandeur of the pyramids of Teotihuacan, and as a young adult spending time in Frida Kahlo's blue house felt like a right of passage.
I learned from a young age to value Mexico City as a cosmopolitan capital and cultural mecca. It's a city I continue to find inspiration from in every stage of life. I evangelize the merits and magic of one of, with its 22 million inhabitants, the biggest cities in the world. It is a place I urge my creative friends to visit and invest time in.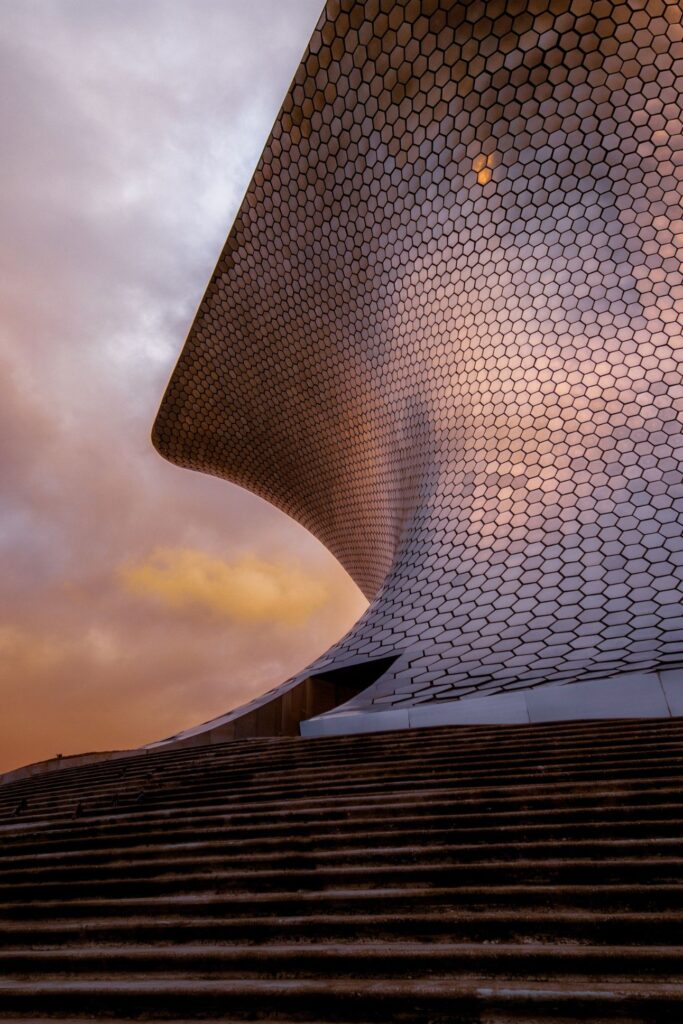 In recent years the profound beauty and complexity of the city has been discovered and with the ease of the Internet, apps like Uber and Airbnb have made it easier for more people to jet to the historic city. I am both elated by this development and protective of keeping it from changing too much too fast. Part of its allure are the surprises you find by walking the streets and happening across something special like the Templo Mayor at the heart of the Zocalo that was built by the Mexica people in 1325, finding a Diego Rivera mural, or walking into one of the 150 museums that call the city home.
The Mexican-American author and journalist Daniel Hernandez wrote about the sensations and experiences he experienced in Mexico City in a book titled Down & Delirious in Mexico City. In the collection of essays and experiences with youth subcultures, he documents the astounding manifestations of desire, humor, and beauty he encountered and the surreal landscape he explored in the off hours. "Each journey to a new place lit a new connection in my brain, and I built up from there," he wrote.
For me, to capture Mexico City you must first develop a willingness inside yourself to get lost, have no agenda, and let a circular energy carry you. Once you avail yourself to those types of experiences, the intoxicating and electrifying energy Hernandez wrote about comes through first hand. I come to each trip with a fierce desire to connect some part of my Mexican identity with the city. But it's not just about identity and representation for me, it's about the freedom that one feels as a creative, as an artist and a writer, as you traverse and explore the spectacle of such a populated and dense space.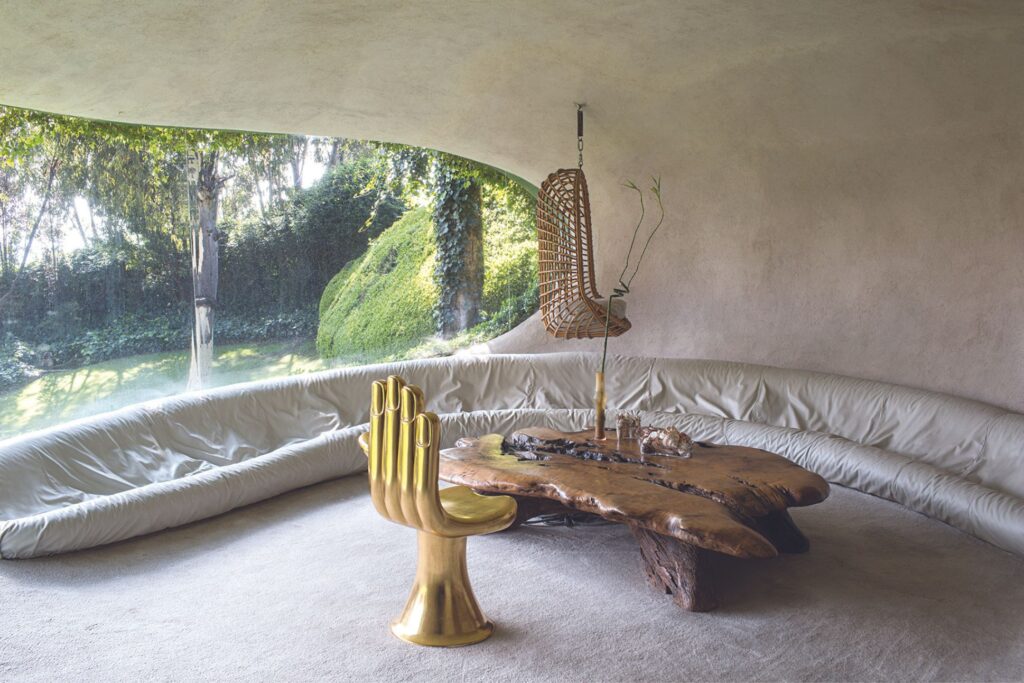 You are at once singular and part of a mass of humanity.
It brings to mind the work of Belgian born artist Francic Alys, who left behind his architecture practice and relocated to Mexico City in the early 1980s. One of his video works titled "Looking Up" (2001) films pedestrians crossing a public square as a performance. It is a perfect example of the power of suggestion, how one's own investment in making a moment, can actually become a work of art. Mexico City is a land of self-exploration, a city that you can come back to and find yourself over and over again. Each trip avails itself to a new layer of experimentation and unearthing new parts of yourself.
When you climb the Pyramid of the Sun for the first time, you never forget the heat of said sun, the steepness of the stairs. You reach the top and all of a sudden you gain a perspective you hadn't seen. You see history below, you understand what veneration is.
The blue house of Frida Kahlo in Coyoacan is one of the truest expressions of creative identity. The building houses all the mystical objects Kahlo collected and used on a daily basis. As a woman ahead of her time, each object tells a story about her radical existence. To visit the house and museum is to step into a personal collection of belongings of the artist, to see first-hand what inspired her: the pottery, the paintings, the traditional Mexican artisans. The experience bridges eras of creation between indigenous artisans and the practice of Modernism.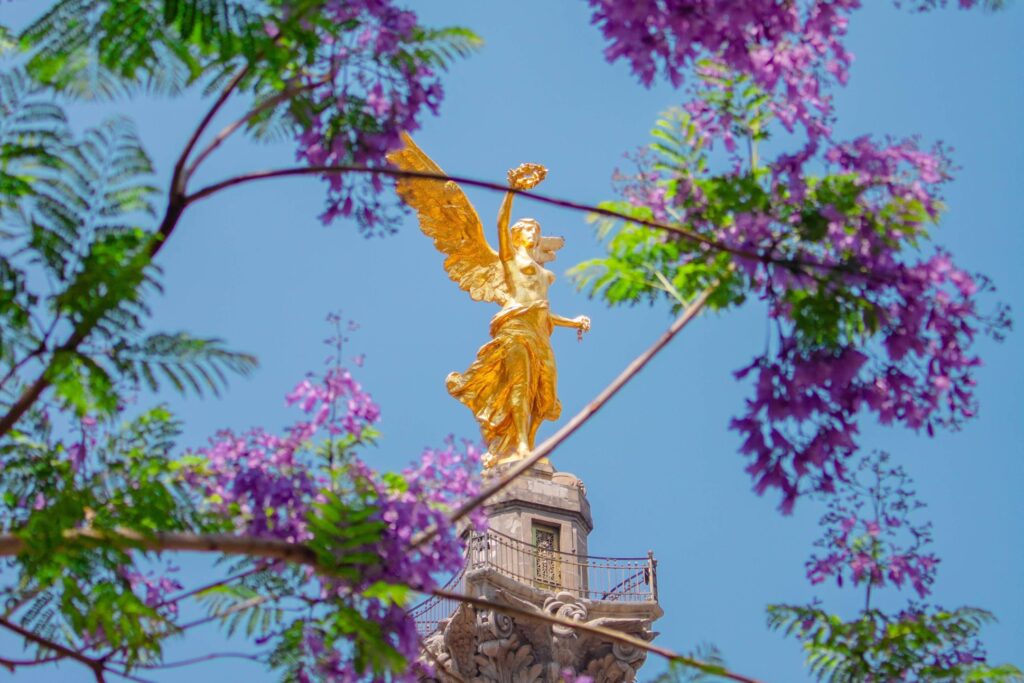 Mexico City is full of destinations and inspiration, streets full of things and encounters to create physical mood boards. There are scents, textures, and visuals there I want people to experience: tasting tacos de canasta out of basket, smelling beeswax candles from the mercado, or walking through a cloud of myrrh from a spiritual cleansing or limpia at the Zocalo. It's the colors fuchsia and blue you see painted on buildings but also the blooming violet jacaranda trees in the Spring.
My favorite thing to do is to match friends with experiences, catering to their passions. For architecture aficionados there is the gorgeous pink Luis Barragan horse stables outside of town. For foodies, I like to match them with a healthy mix of new and traditional standards like Contramar for grilled fish at lunch and traditional enchiladas at Café De Tacuba for dinner. For friends who want to learn about Mexican art, I try to get them opportunities to meet living artists, photographers, or gallerists, especially those doing interesting things like Ciclo, a Mexican organization that conducts artistic interventions in urban public spaces.
I think it's important to make memories and meaning, not just play the tourist. To try and not just take from a city but to look for ways to create something, a piece of knowledge and history to pass on to others. But also with a focus on leaving things the way we found them. Because I uphold this city as one of the most intoxicating and powerful places in the world, I like to champion it, and think of myself as its steward. Frequently, and for a long time now, I invite friends to join me on trips of creative exploration. Together we experience museums, public squares, and together we catch meaning in wonderous new sightings. I like to think of my time with friends in Mexico City as creating circular time, giving back to the energy that you receive.