Text by Maggie Lange
Images courtesy of Julia Sherman
---
Artist, cook, and entertainer-about-town Julia Sherman hosts parties that are often high concept. She has thrown flamboyant potlucks on museum rooftops and a book launch inside her favorite neighborhood grocery store.
She's hosted a rousing crawfish boil accompanied by a punk-rock marching band. For the originality and unconventional conceits of her get-togethers, Sherman never seems at risk of over-planning.
But there's also always a bit of sprezzatura to her affairs that lets the light and fun come in. In her new book Arty Parties, Sherman revels in party particularities, with the help of artist friends.
"The intention was to present entertaining in a way that felt like a different type of aspirational," Sherman tells me. "It's about entertaining as an opportunity to try something new, to experiment, to use your free time not to prove something to other people but to enrich your own experience."
In fact, Sherman theorizes, everyone has a lot more fun if the party has a messier, looser spirit. In Arty Parties, the colorful, tangy recipes—for chamomile-poached white peaches and smashed winter squash with fried coriander—come alongside refreshing hosting tips and tablescape schemes, like a candelabra made of a gorgeous yet stale baguette.
The intention was to present entertaining in a way that felt like a different type of aspirational.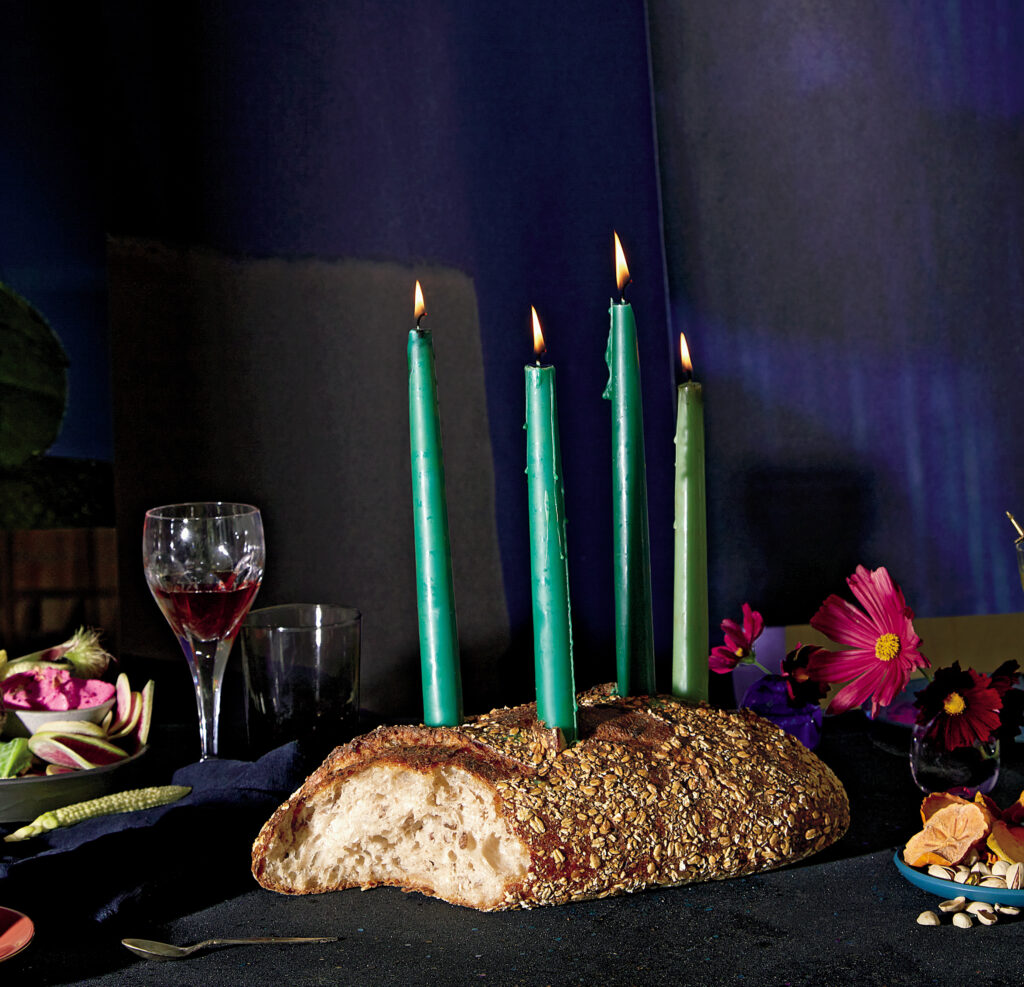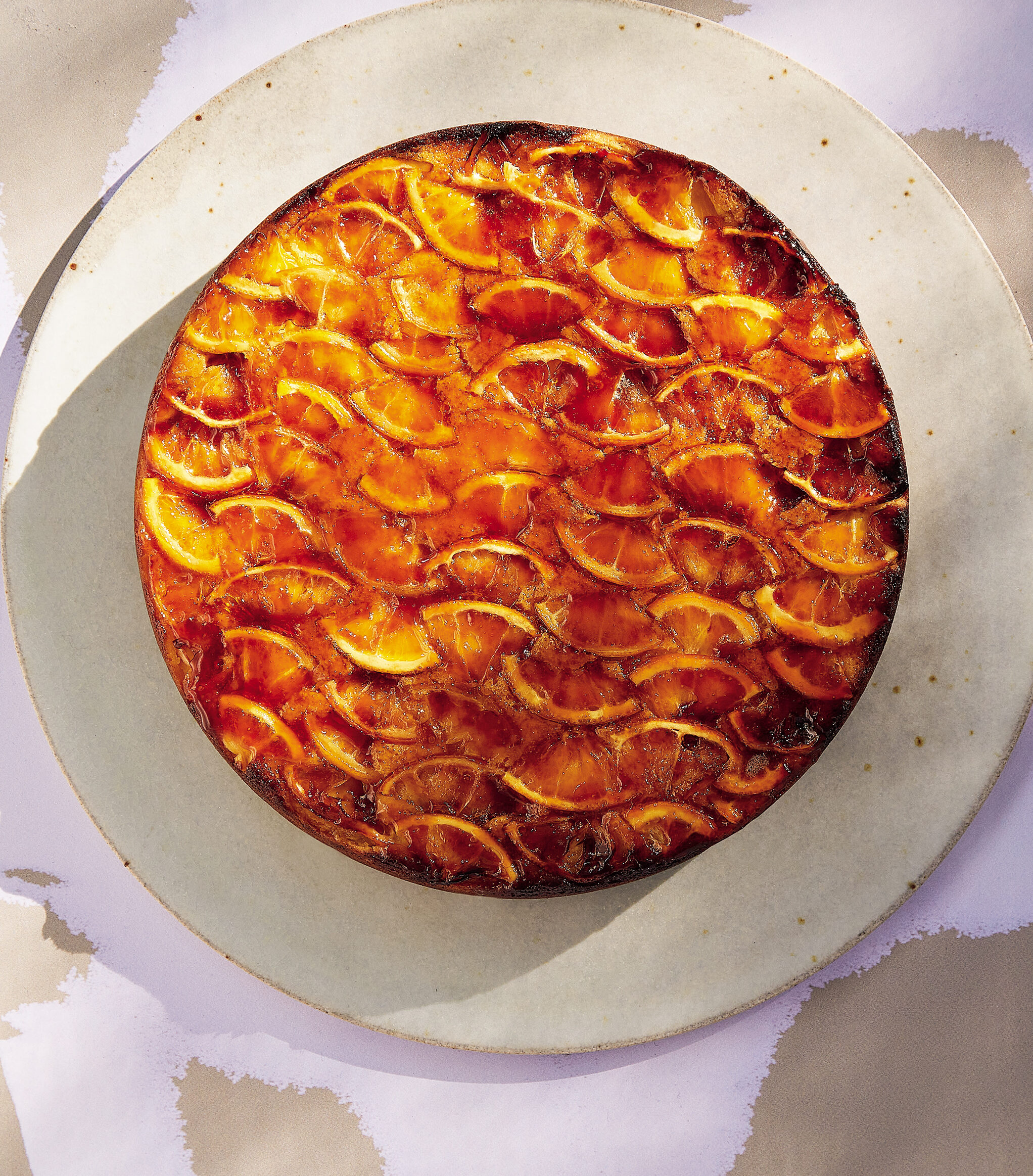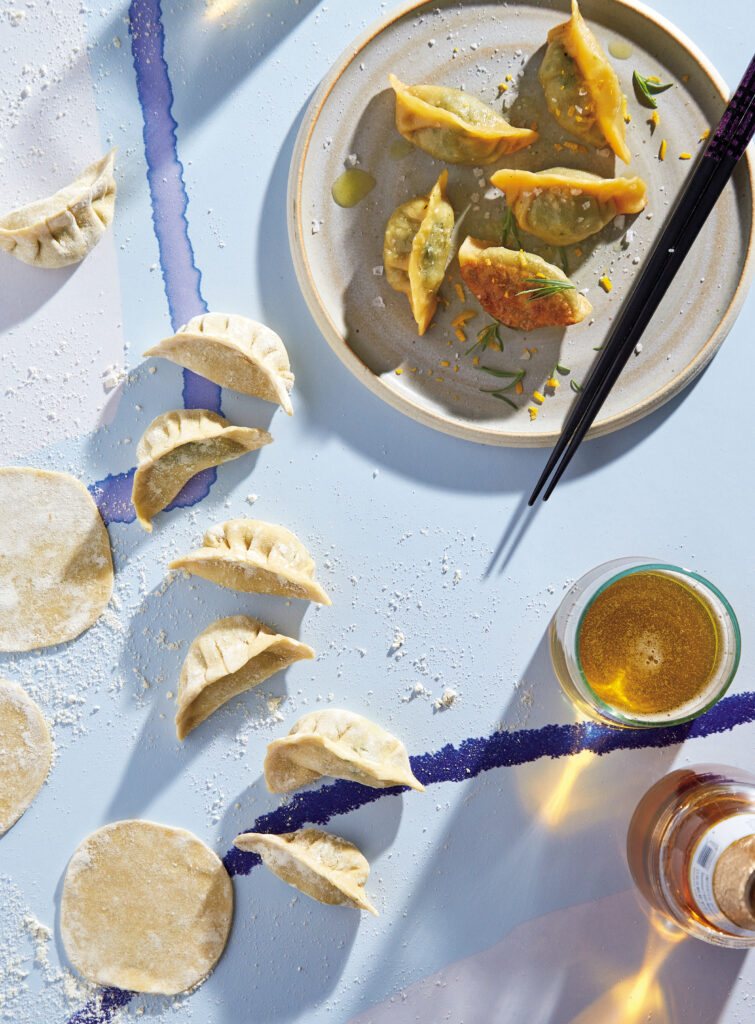 Taking stale bread and making it the centerpiece, it's classic Sherman: There's always room to transform mistakes into the most fun thing on the table.
Sherman, who has a background in fine art and took all the photographs for her new book, emerged as a host-to-know with her project Salad for President, an evolving conceit that connects food, art, and life.
She's launched the juicy, sparkling, low-alcohol wine Jus Jus. She's hosted events for MoMA PS1 in New York and Los Angeles' Getty Museum.
She also has near constant gatherings in her mid-century Pasadena home, where she lives with her husband and two small children.
They have themed dinner parties and tie-dye parties every Labor Day to turned white clothes colorful in time for the changing seasons.
One of the reasons Sherman thinks their home is so popular is because they involve the guests in the process of party-throwing—which creates a sense of community.
Pinching dumplings or assembling a dessert with poached fruit, ice cream, and meringue involves all the guests, so people move around and talk to everyone as opposed to sitting in an assigned seat.
This is the most important:
"My guest list is a whole group of infinite combinations of potential friendship," she says. Moving, shaking, assembling a meal: "It's a dynamic and lively way to entertain."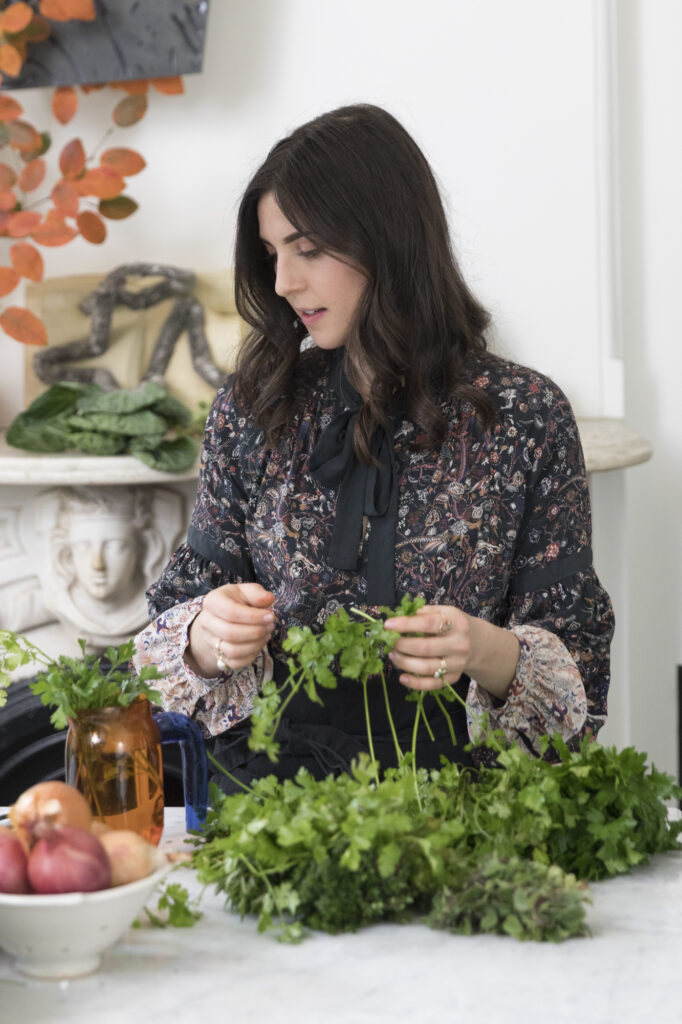 Julia Sherman's Hosting Tips:
Plating as a Playful Composition… Some things look good in large quantities and some things look good in small quantities. I approach [plating] like a sculpture: you give it room to breathe. I have an avocado-lemongrass panna cotta made with Greek yogurt, unusual herbs, and toasted nuts. I set the panna cotta in my grandmother's old crystal glasses. Having fun with the presentation feels luxe!
Along with Salt and Pepper…
On the table, I usually leave out a nice finishing olive oil and lemon slices, so if people feel like they want more acidity and they want more salt it's there for them. My friends joke—no matter what I am cooking, I text someone before the party to bring a lemon.
An Easy, Beautiful Snack…
Every special wine store has a huge selection of conservas, imported tin fish. They are luxe, you get a special tin of sardines or marinated mussels— and if I'm really being lazy, I like to serve them out of the tin with a loaf of bread, sliced preserved lemon, and drinks. Every tine has a different taste, the packaging is beautiful. I love snacking and finger food. There's no shame in skipping the dinner part of the party.
A Note for the Atmosphere …
I'm not shy about delegating. People feel like if they host they need to see everything through, but people like to be involved! The thing that I offload to my husband is music. He likes to tailor the music to the vibe or the theme. If we're having whatever food, like Japanese, he'll play music from that country to round it out. That [matchy-matchy choice] could be cheesy, but if you do a little research, you can find really something good. It can bring the whole thing together.