Text by Marc Graser
Images by Hawkey Johnson
---
The moment you step into Residents Cafe & Bar, you feel welcome. You're greeted, no matter how busy the staff is. You're treated like a guest in someone's home. You're seen. That should be the norm, but in today's digitally distracted world, true customer service is inconsistent.
That didn't go unnoticed by Serbian transplants Radovan Jankovic and Marko Bogdanovic when they partnered to open their first cafe in Washington, DC's lively Dupont Circle, in 2019.
The result is Residents, a winning concept of a cafe, restaurant and bar that serves an inventive list of cocktails and food menu of European-inspired fare.
What first opened as an intimate but comfortable bar that mixed a mean espresso martini is now a must-visit restaurant for the Instagram generation thanks to its inviting patio, one of the city's best outdoor hangouts, no matter the season.
Residents was always meant to emulate the kind of cafes you find in Europe, catering to different customers throughout the day: college kids and professionals in the morning, a more casual set during the day, and the dinner and cocktail crowd in the evening – all attended to by a disarmingly unpretentious staff who actually enjoy their jobs.
The best product I can make for you is the one you really want.

Residents owner Radovan Jankovic.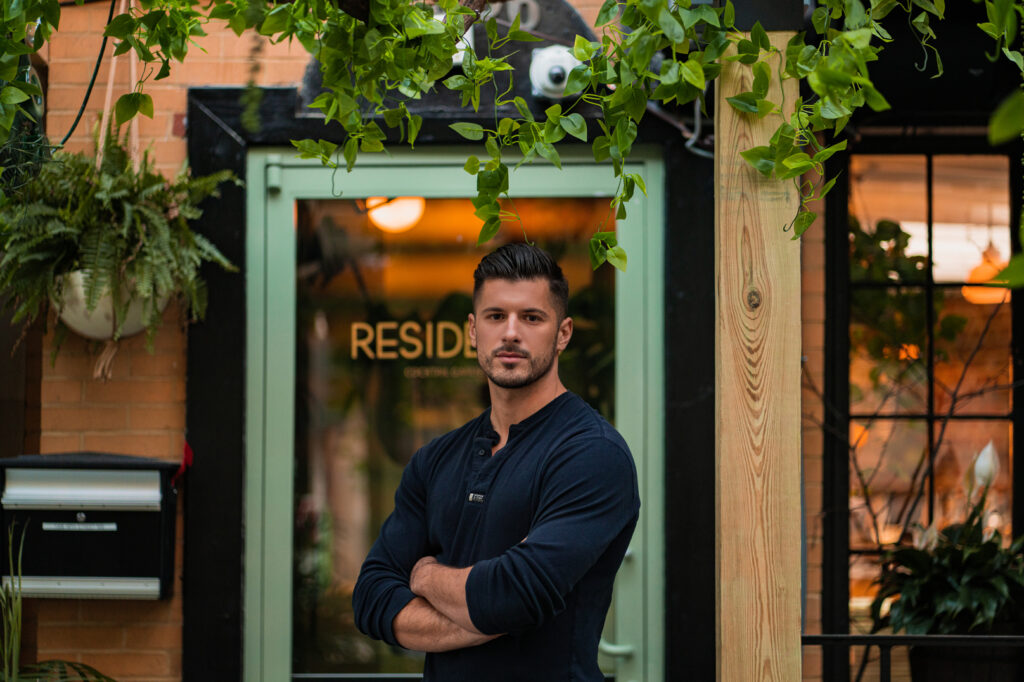 Happy hosts result in guests that are taken care of, which was always top of mind for Jankovic, a former model, who got a crash course in hospitality from some of DC's top stars, including José Andrés, Mike Isabella and The Ritz-Carlton co-founder Horst Schulze.
While running bar programs for luxury hotel The Capella (now a Rosewood), barmini and Kapnos Kouzina restaurant, in Georgetown and Bethesda, Md., Jankovic observed bartenders who hated complicated cocktails with too many ingredients, and "mixologists" offended by having to make the classics like a dirty martini.
He saw cocktail bars that didn't have the best food, restaurants with great food but disappointing drinks.
"That shouldn't mean you shouldn't get it," Jankovic says. "The best product I can make for you is the one you really want. If you don't understand that, you might be in the wrong business. Hospitality is simply creating a connection with the person that you're serving."
That connection was key in making Residents a success in a city that can be tough on newcomers, and then there was the brutal pandemic.
When it opened, Residents was small — a bar in a narrow room that opened up to a few cafe tables in the back. The overall vibe was cozy and bohemian with a mix of warm woods and green plants.
If you've been to Berlin, Paris or London, you've been here before. A major draw, however, was the exterior patio, an inviting space that couldn't be used during much of the year because it was exposed to the elements.
"Covid was definitely interesting for us," Bogdonavic recalls. "Once everything started collapsing, we took a minute to think about what we should do." During the pandemic, "people wanted to be more spread out. People wanted to have more space. They wanted more airflow."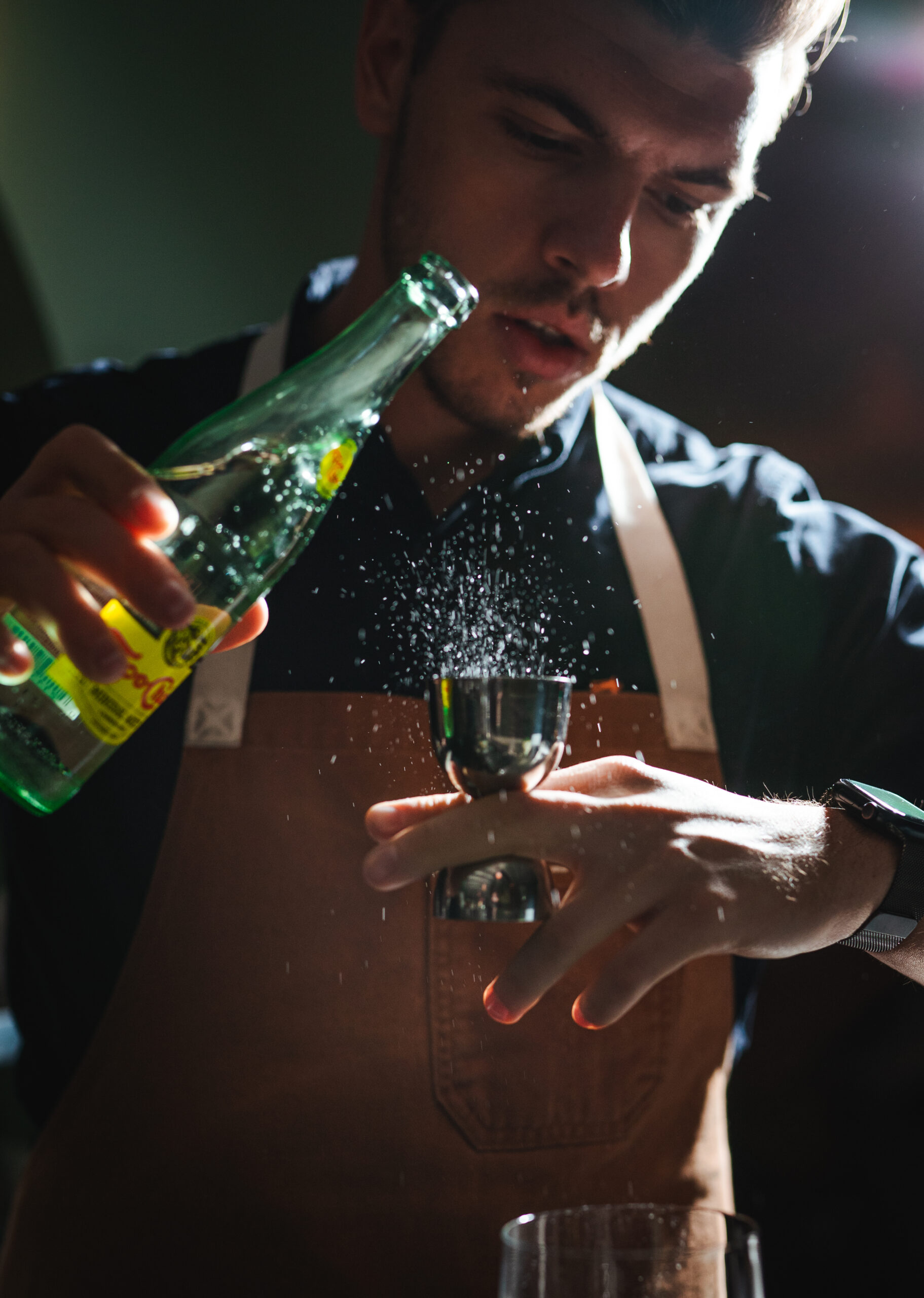 The solution was to cover the patio, and with the city's approval and the cooperation of a neighbor, Residents more than doubled the size of its outdoor space.
"It ended up being five times bigger than what we have inside," Bogdonavic says. "At that point, Residents became a restaurant instead of a bar."
"Once we covered everything, that helped us be what we are today," Jankovic adds.
Whereas other restaurants quickly erected plastic tents or temporary coverings, Residents opted to use thick wooden beams for its structure and more durable roof, making it look like a natural extension of the restaurants' facade, but also elevated. Heat lamps warm the space during colder months.
The structure also enabled Residents to get creative with seasonal themes — colorful leaves and blankets in the fall, Grass, bamboo trees, Korean pines, shrubs and other greenery in the summer — creating a mood.
"We became plant freaks," Jankovic says.
That certainly paid off. It was Spring that helped put Residents on the map. Tourists make their annual pilgrimage to DC to view the city's cherry blossoms, but were disappointed during the pandemic when DC down the entrance to the monument lined Tidal Basin to prevent crowding.
Unable to go to one of the city's most picturesque spots to view the rows of cherry blossom trees and take selfies, visitors and locals found their way to Residents, which had happened to decorate its new patio with the pink and white flowers.
Guests quickly spread the word on Instagram that there was a pop up celebrating cherry blossom season, "and the whole city started showing up," Bogdonavic says. "We never thought of it as a pop up, we just wanted to have decor for our patio. The cherry blossoms, I love them so much because they took our restaurant from 50% to 100%. That's when the masses started learning about Residents."
Residents' food menu is influenced by international flavors from Germany, Greece, Italy and Turkey, with apple strudel, schnitzel, carbonara, garlic labneh and feta, charred octopus, mini gyros and basque cheesecake.
The cocktail menu features photogenic seasonal cocktails that are fruit forward with mandarin, kiwi, pink grapefruit and pear.
Others like the clever Bee mixes raw honey with bee wax, propolis bee resin, bee pollen, Nordic mead and Tom Cat gin.
But Residents' most popular cocktail is the espresso martini. Residents originally offered their version in three varieties — with vodka, bourbon and rum serving as the base and each mixed with ghee clarified butter as a twist.
The one with vodka won out as the ultimate version, and is now the pride of Residents' founders, and the cocktail Jankovic and Bogdonavic believe fueled the espresso martini trend in DC.
"If you combine all the other cocktails together on the menu, they don't reach the number of espresso martinis that we sell throughout the week," Bogdanovic says.
Staying on top of trends is another important lesson Jankovic learned over the years.
"Feedback is crucial," he says. "The clientele is always changing and you have to constantly listen to what people like because the trends are always changing. If you don't, you fall behind."
From the start, Jankovic and Bogdanovic always focused on attention to detail, and "wanted to approach customers on a human level," Jankovic says. "You should acknowledge that they're there and offer them a seat, offer them a glass of water, just ask them if you can help out somehow."
While other names were considered, Residents just felt right. From its owners to its investors and staff, Residents boasts a mostly international team.
"We're mostly foreigners, but we are all residents of this city," Jankovic says. "We wanted to create a vibe that felt like home. Everything comes down to that."
"People come back to Residents time after time because of the relationship that we create with the customers," Jankovic adds. "When you really take the time to have conversations, you create that connection. It's very, very powerful."