Text by Nick Remsen
Images by Vicente Muñoz
---
When I have free time—which is rarely, and often only at my own insistent determination—I want to play tennis.
I don't want to travel (I do that for work), I don't want to sleep (I'm anxious, so sleeping in or napping stresses me out), and I don't want to socialize (I'm an introvert).
A window in the day means I'm thinking about tennis. Before the onset of the COVID-19 pandemic, I played the sport at a number of locations between Miami and Miami Beach. Flamingo Park in South Beach, Crandon Park on Key Biscayne, The Biltmore tennis courts in Coral Gables, Grove Isle in Coconut Grove (which, sadly, was demolished). Each has or had its own unique character.
Flamingo Park is kind of intense and insular: full of regulars, not particularly welcoming. Crandon Park is sprawling and buggy but fun because of all its open space.
A friend and I have compared the site to what we imagine a tennis venue would look like in outer space: clinical, spheric lighting beaming down onto a vast purple surface surrounded by thick, misty night.
Grove Isle was wonderful and casual; when the timing was right, you'd catch the sunset above the fences, backlighting the tips of sailboat masts.
My goal before COVID-19 was to force significantly more free time and, as such, play significantly more tennis.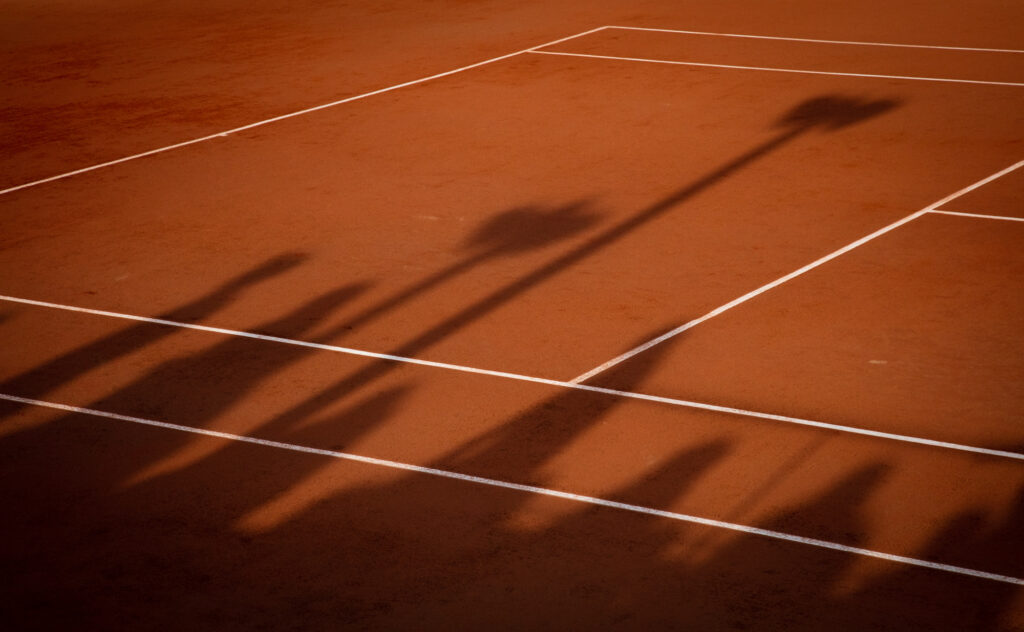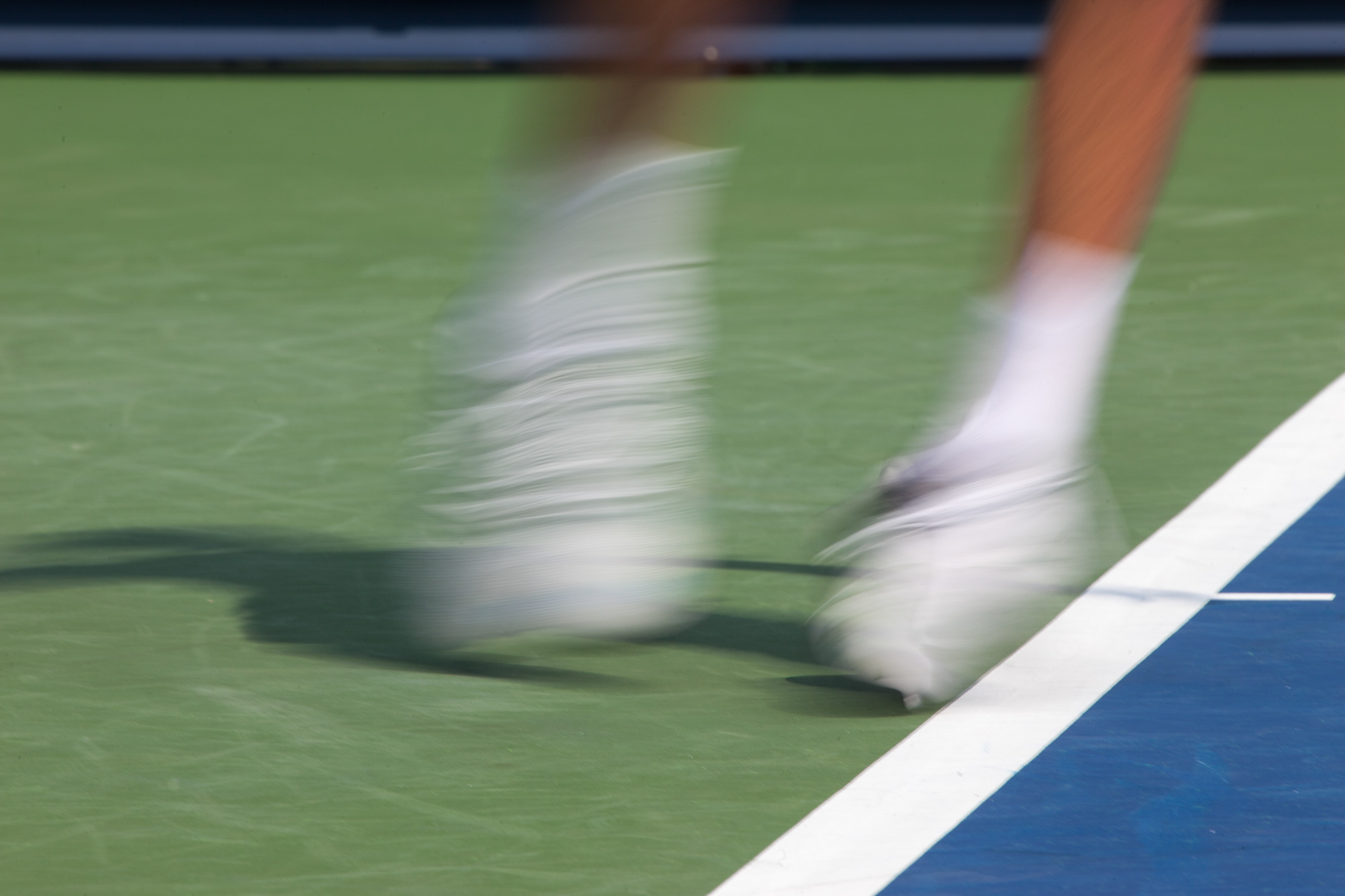 I grew up playing it before switching to squash in my adolescent years, which was a mistake, as squash is a racquet discipline that is functionally anathema to tennis. I was left with latent muscle memory and bad habits from altering between the two.
The resultant dream: to get good enough to win a local club championship. I was and am also an ardent tennis fan; my siblings and I used to autograph hunt at the U.S. Open in Queens, New York.
Now, I watch it on streaming services when the tournament is unfolding (congratulations Emma Raducanu!).
The pandemic put a pause to all of that; even outdoor venues shut down for a time. To stay in shape, I started running a lot more.
But consistent tennis play was further and more notably hampered when, in January 2021, I was skiing at Snowmass, part of the Aspen complex in Colorado. When coming to a stop at a chairlift, my skis slid out from under me, perpendicular to the direction I was moving. They, and I, hit a jut, and "pop," my right knee was done.
The pain was initially blinding but soon vanished; perhaps it was shock, perhaps it was adrenaline. It turns out I had a tibial avulsion fracture, meaning a fragment of my tibia bone had chipped off and was floating in my kneecap—ACL attached to it—like a tethered astronaut suspended in space.
Surgery back on the East Coast was followed by a brutal month with a locked-in leg extension and ultra-reduced mobility.
My sleep deteriorated. Work productivity fell off. It wasn't so much about the physical discomfort as it was the mental roadblocks. I could think only of the maddening limitations of the problem, and the possibility that my biomechanics had changed forever.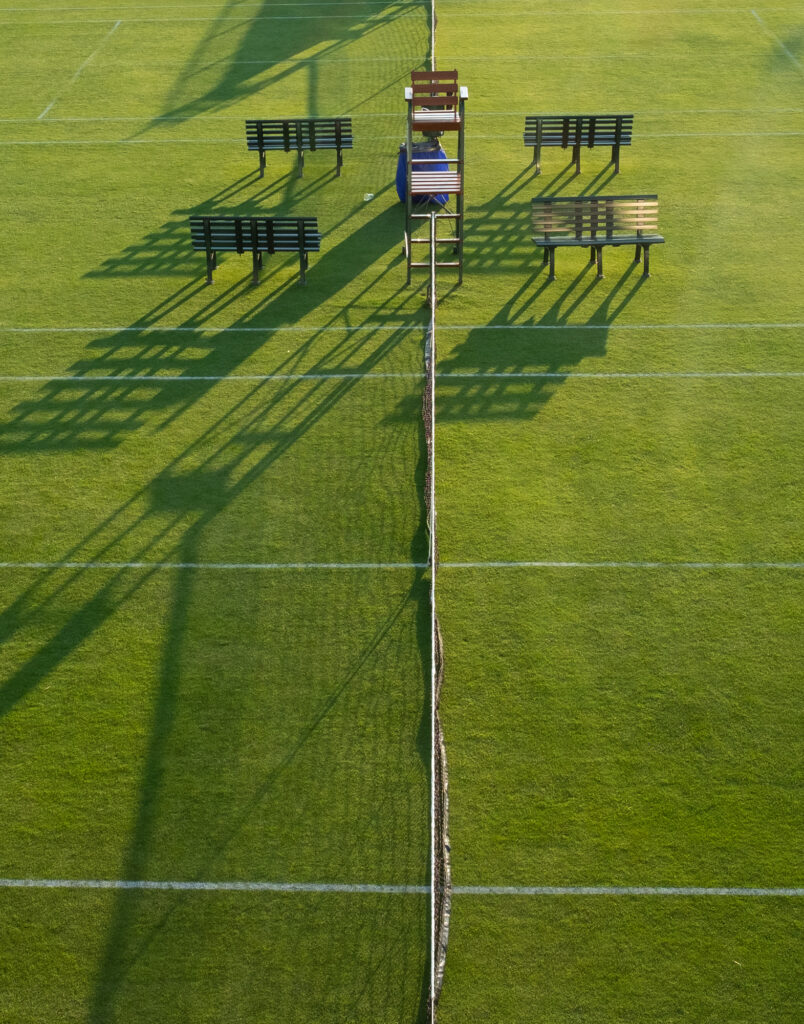 It also made me realize just how vital the activity was to my mental health—without tennis, my brain fog was distressing.
Then, after some time, the flexion in my knee began to return. I gritted through physical therapy and started stationary biking. Distance running was not—and is still not—possible, and I wonder if it will ever be. But the ability to play tennis is back.
After a summer spent largely in New York, and getting back to a modicum of normalcy playing tennis there, I finally returned to Miami, where I now play four times a week.
Each and every step of the way, my leg has felt a little better, a little freer. More so, however, the miasma of my mental health has started to clear.
I'm not all the way "there" yet, but, a good sweat session under the Miami sun is far better than any medication or counseling I've had thus far.
For a brilliant hour or two, I can sweat, swear, hit the ball as hard as I want or as tactfully as I want, and think exclusively about how to improve.
Tennis didn't save my disposition, but it eventually brought my good mood back, and a good mood goes a long way.
It has to mean you're on the right track, doesn't it? Now let's just hope that, in time, I win that club championship.