Text By Eric Barton
Photos by Zack Wittman; courtesy of SPP where noted
---
It's bigger than the land that holds the U.S. Capitol or Grand Central Station. It'll include a million square feet of both office and retail space. By the time it's completely finished, there'll be 3,500 residences, along with 692 new and 727 renovated hotel rooms. In short, it's a city within a city.
It's called Water Street Tampa, and it's the largest single development to land in Tampa Bay—and one of the largest developments being built in any city in recent years. But figuring out what it is exactly, and how someone visiting for the first time can navigate this massive downtown-within-a-downtown, is another thing entirely. Here's what to know, from its initial concept to what's coming tomorrow.
In July 2022, Tampa Mayor Jane Castor climbed into the cab of a massive backhoe. Pulling levers, she directed the canary-yellow robotic arm down and took a symbolic swing commencing the destruction of the Ardent Mills flour mill. Built in 1938, the mill had sat on three acres of land in what was once an industrial port neighborhood.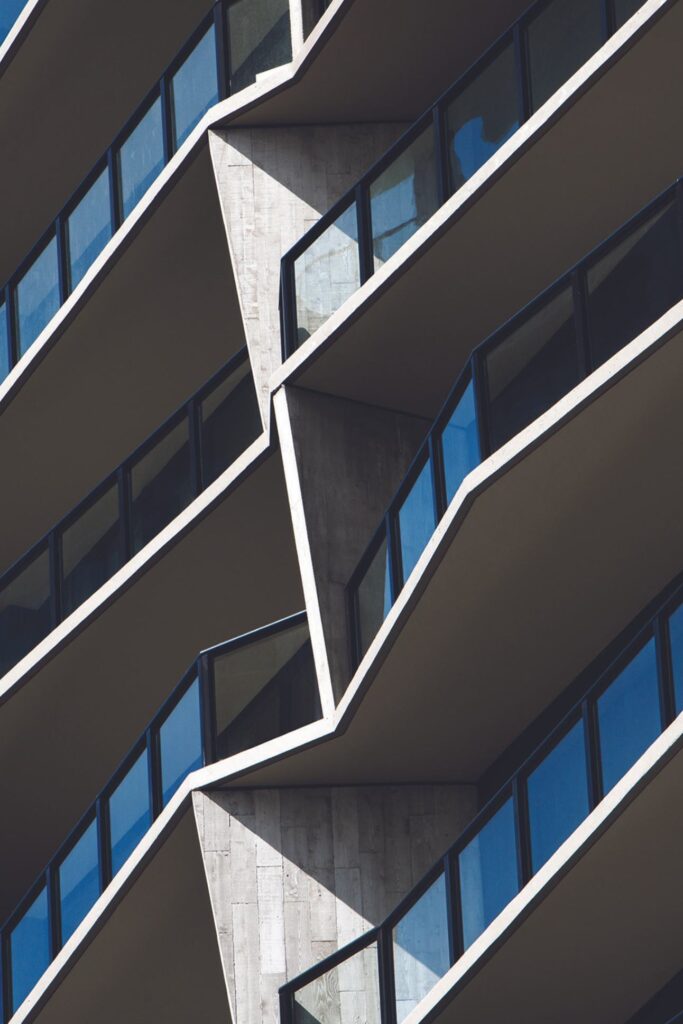 Four years prior, Jeffrey Vinik and partners and Cascade Investment—the investment firm funded by Bill Gates—bought the mill and surrounding land for $13 million. Vinik is the owner of the NHL's World Champion Tampa Bay Lighting (which calls Water Street's Amalie Arena home) and former manager of the Fidelity Magellan Fund. At first, Vinik envisioned the property as the new site for the Tampa Bay Rays. But he soon began imagining it as something bigger, grander, an upscale downtown of its own right in the center of the city, bringing in real estate developer Strategic Property Partners (SPP) to help execute the idea.
Lee Schaffler, chief portfolio officer for SPP, says the overall vision was to create a neighborhood designed with a high quality of life. "Water Street Tampa is built on the idea that the city of the future can be designed in a more comprehensive, cohesive, and people-centric way," Schaffler claims. "Our goal was to bring together all the essential elements of a thriving community—from homes to offices to parks to retail—together in one place, connected by lively streetscapes and pedestrian-friendly walkways."
The end result, Schaffler says, is to create a "15-minute city experience" that allows residents and visitors to be within a quick walk or drive from everything they need, and to be close to long-established neighborhoods nearby.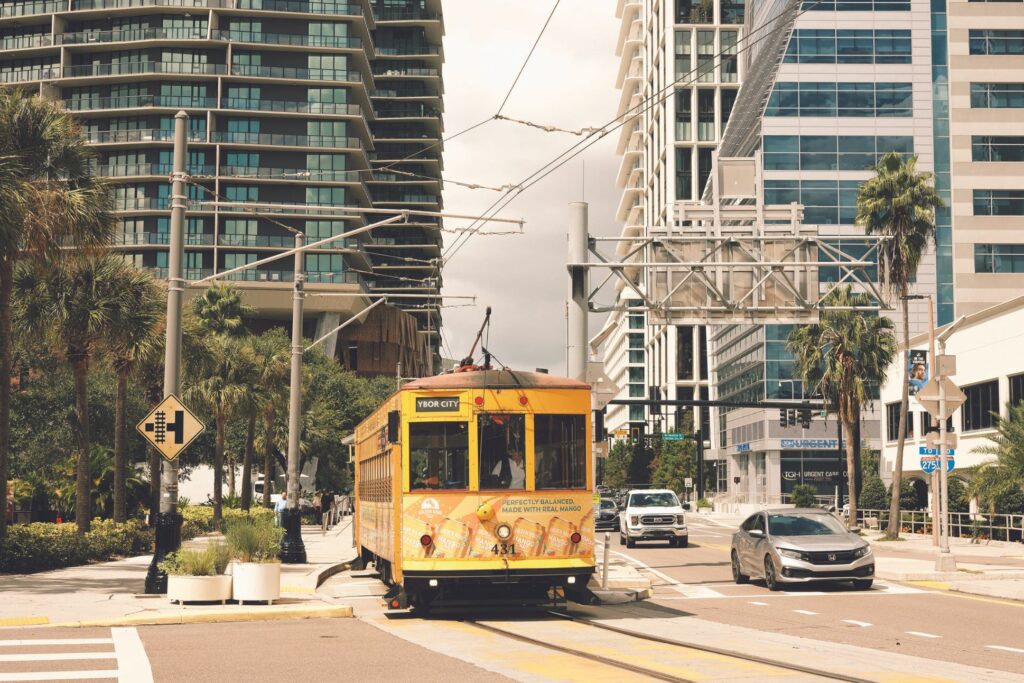 "We collaborated with some of the brightest minds in design to create this once-in-a-lifetime project, and we are proud to say that we have made that vision a reality," Schaffler humble-brags, adding, "Tampa is a city with so much to offer, so it's no surprise that it's been growing over the last few years and getting a lot of national attention. A neighborhood like Water Street Tampa represents the future of development."
To make such an endeavor possible, from the beginning its partners imagined residences and hotels as its anchor. Giving the neighborhood an influx of tourists and locals would inject it with new life.
The project's first phase, slated for completion at the end of 2022, will include three Marriott properties. The Tampa EDITION would become the fifth U.S. property for EDITION Hotels, with 172 rooms and suites and six spots for food and beverage. At the top will be a rooftop bar and terrace, and the building will also feature a 204-square-meter penthouse, expansive spa, and a fitness center. Architecture firms Morris Adjmi and Nichols Brosch Wurst Wolfe & Associates teamed up to create a gleaming building with wide, modern windows and wrap-around balconies.
Nearby is the 519-room JW Marriott Water Street. The new property features sixth-floor resort-style pools with private cabanas, 100,000 square feet of event space, and a Spa by JW. Six dining outlets include the aptly named Six, on the sixth floor of the property.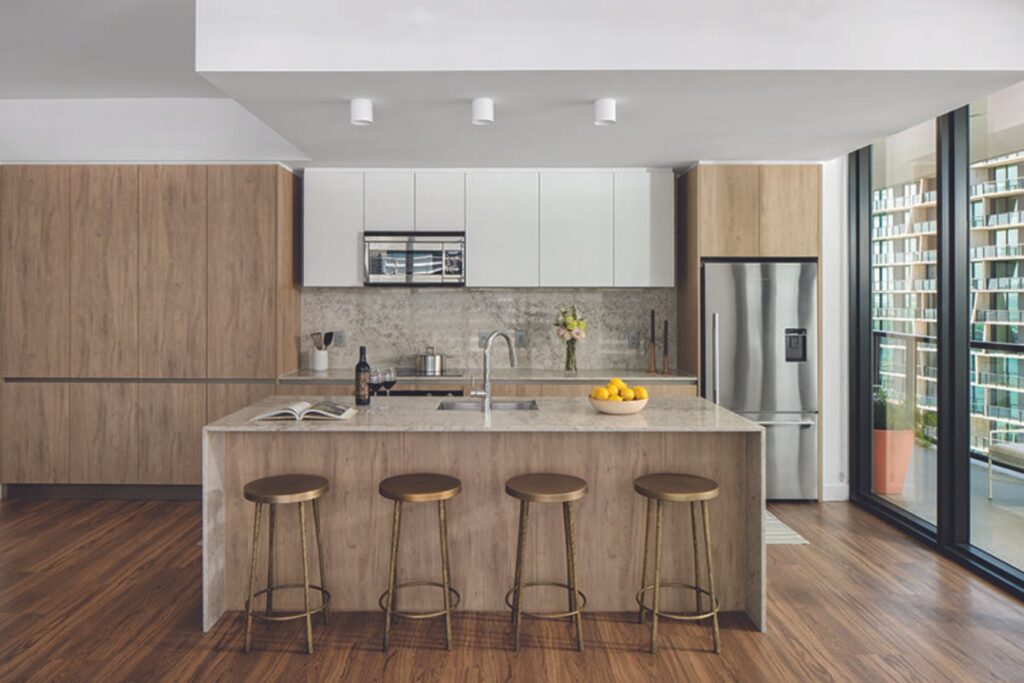 In the heart of the development, Tampa Marriott Water Street recently underwent an extensive 18-month renovation. Completed in 2019, the renovation included enhancements to 727 guest rooms and 40,000 square feet of meeting space. A new Great Room was designed by Johnson Studio at Cooper Carry, which created a modern meeting space with views of Tampa Bay.
"The Marriott brand aligns perfectly with Water Street Tampa's mission to create a new standard of well-rounded, thoughtful living," Schaffler says.
The neighborhood also adds both rentals and condominiums, totaling 1,300 residences. Atop the Tampa EDITION, an exclusive condo building features just 37 units, starting at $2 million. Cora offers 388 new homes, ranging from studios to three-bedroom dwellings. Leasing began in Spring 2022 for Asher, and the first apartment tower to open, Heron, recently added a Publix Greenwise Market to the ground floor.
With a million square feet of new office space, Water Street Tampa rivals many small cities with its corporate offerings. But its planners didn't want to just create new places to work. From the beginning, the idea was to develop a better place for people to go to the office.
During its planning, Water Street Tampa sought and will likely become the world's first Precertified WELL community, a recognition of the development's commitment to the well-being of residents and workers. The team achieved this by adding new common spaces designed to improve wellness, along with access to the city's existing parks and infrastructure, like the 2.4-mile walkable and bike-able Tampa Riverwalk that runs alongside the property.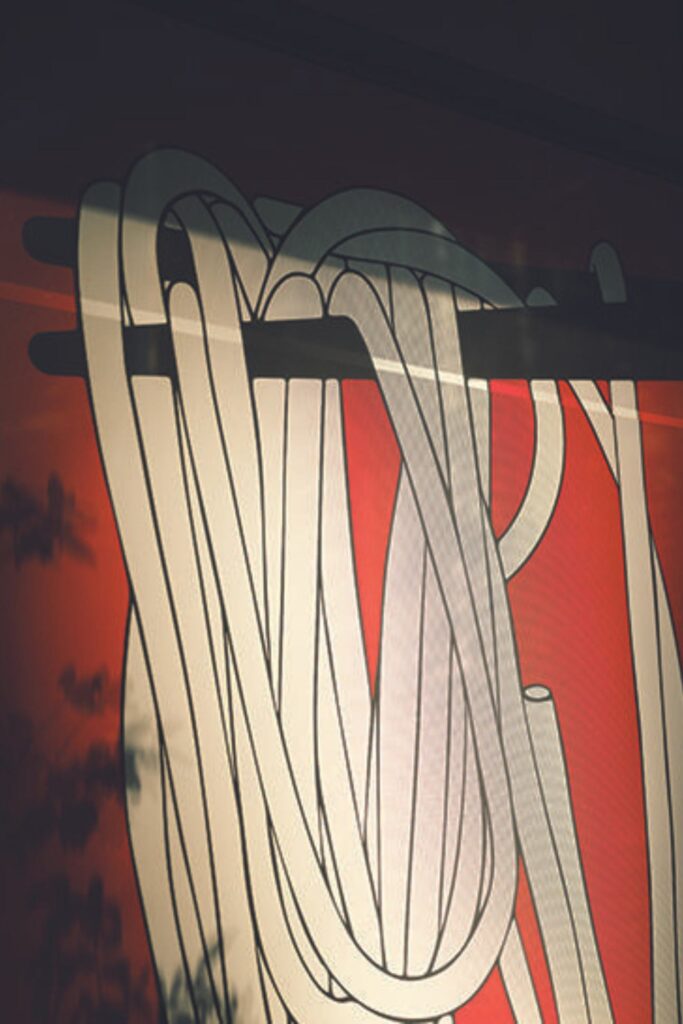 Anchoring the office space is Thousand & One, the city's first Well Core and Shell-certified office building. When it opened in 2022, it became Tampa's first trophy office tower in three decades. The building's design uses natural light, terraces, and water features to promote happiness and increase productivity. Already leasing space is wealth management firm Northern Trust, plus construction giant Suffolk Construction, global accounting firm RSM, and real estate investment trust Sila Realty Trust Inc.
It's not just the buildings that were designed to increase wellness, Schaffler points out. The six acres of new streetscapes that run alongside Water Street's 12 buildings were all designed to promote better walking and biking, giving residents and workers the ability to get to and from destinations in a healthier way.
The development's second phase, coming soon, will continue that prioritization of "the pedestrian experience," Schaffler says, with a new collection of residential, office, retail, and hospitality space. Schaffler adds, "We are creating a 24-hour downtown experience for Tampa, and we couldn't be more excited for those living in, working in and visiting the city to enjoy it."
With over a million square feet of retail space, Water Street Tampa aims to become a new regional destination for visitors and locals. The development's entertainment hub is Sparkman Wharf, a renovation of the old Channelside Plaza featuring chef-driven concepts, a covered biergarten, swing sets, an outdoor stage, and a lawn with games.
Restaurants that have already arrived include LightHaus Beer Garden, Gallito Taqueria, JoToro, and Murph's Barbeque. There are also new entertainment draws including Splitsville, a bowling alley with cocktails and upscale bar food.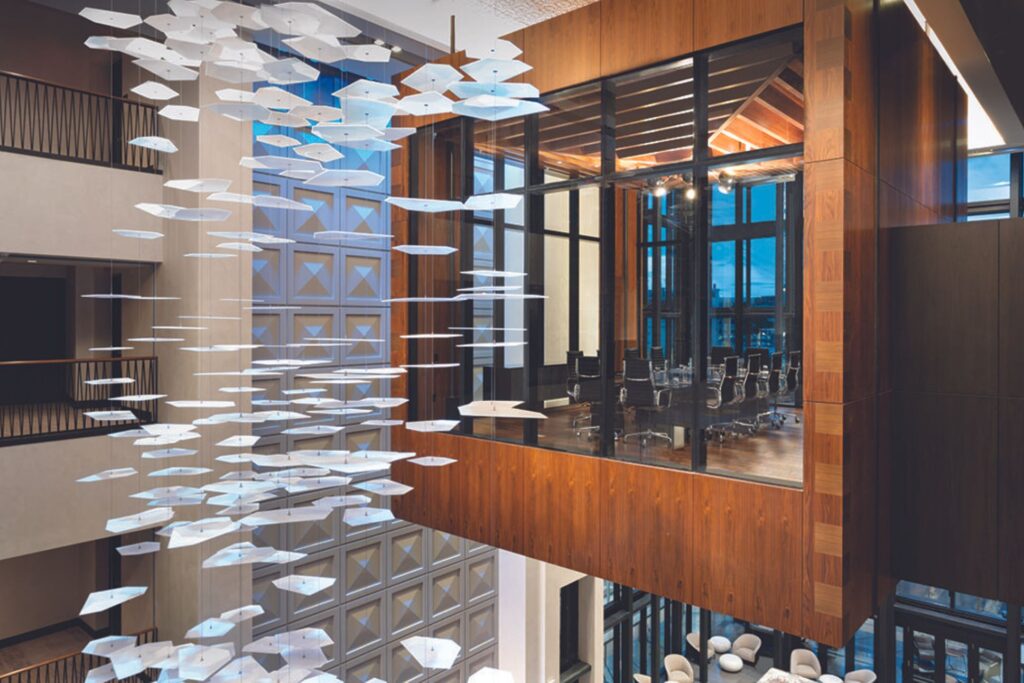 Among the nation's fastest-growing burger concepts, BurgerFi opened one of its fast-casual concepts across from the Amalie Arena. Nadia Cronk, senior vice president of marketing for BurgerFi, had been monitoring the project's progress. "With all of the new development the area is seeing as the Water Street neighborhood continues to grow, there was a timely opportunity for BurgerFi to capitalize on the waterfront community's popularity," Cronk says. She also notes that the development is indicative of Tampa's upward mobility in recent years and improvements the city has been making. "Water Street, and the entire downtown area, perfectly embodies its impressive growth these past few years and dictates where the city is headed. More and more, we see people from all over the country moving to the area which I believe will further establish Tampa as a world-class destination."
Beyond traditional retail, Water Street has also become home to Embarc Collective, a nonprofit startup hub that helps local companies scale up with coaching and support. USF Health has also opened The Morsani College of Medicine at the University of South Florida on Channelside Drive.
New retail tenants seem to be announced daily, with Orangetheory Fitness, Chill Bros. Scoop Shop, and Shortwave Coffee among them.
Vinik, who initially envisioned Water Street Tampa, recently told the Tampa Bay Business Journal that he's thrilled to see his idea become a reality, saying, "It's so exciting. This was just on paper eight, nine, 10 years ago. It's just a wonderful time to see all this work come to fruition."
Like any seed worth being sewn, you just need to add Water.