Text by Martha Cheng
Images courtesy of Dandelion Chocolate
"This is not the city I grew up in." I suppose you hear that a lot about San Francisco, though it is a refrain that echoes through cities and neighborhoods around the world, from New York's East Village to Mexico City's La Condesa neighborhood.
But it is San Francisco where I have early memories, where I was born 40 years ago and raised.
These memories are why, whenever I return to the city I left about a decade ago, I insist on taking the Golden Gate Bridge to Napa, even if a friend protests that the Bay Bridge is 10 minutes faster, and why I always order a Ghirardelli hot fudge sundae, occasionally from the massively crowded yet still handsome Ghirardelli Square location but usually from the smaller outpost near Union Square.
It arrives in an overfull glass goblet that is a dripping mess even before you've dipped your long-handled spoon through the whipped cream spiral and into the layers of hot fudge and vanilla ice cream.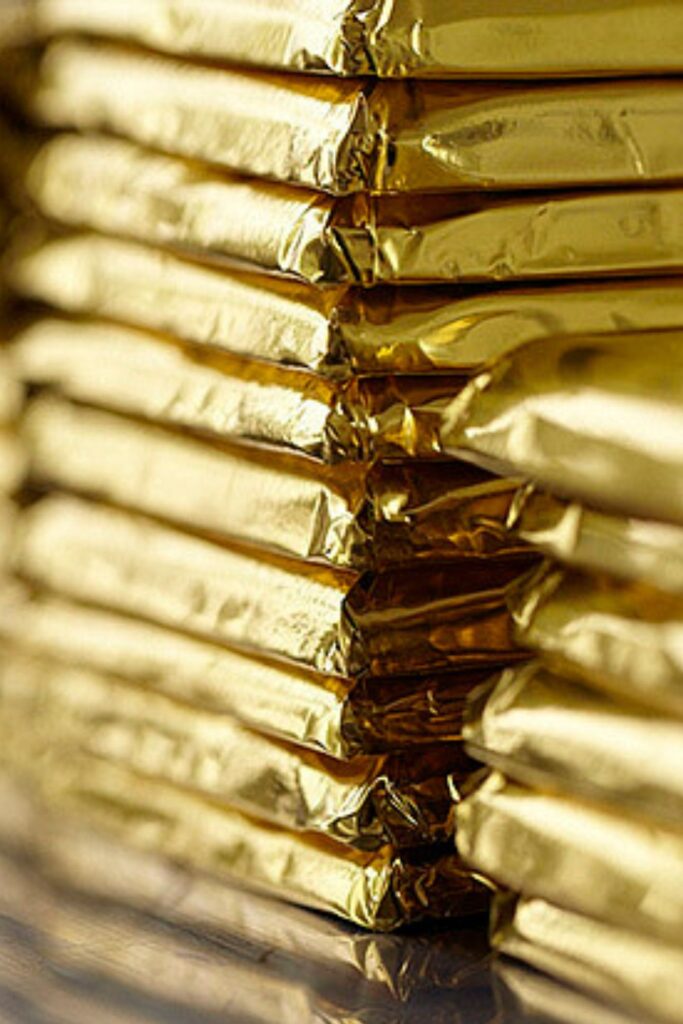 The cleanup crew at Ghirardelli wages a losing battle against sticky counters because of these sundaes. The best part is the hot fudge—true hot fudge, thick like liquid taffy, its sweetness corralled by a hint of bitterness from dark chocolate.
It reminds me of Sunday afternoons with my waipo (maternal grandmother), when we'd get clam chowder in sourdough bread bowls and stop at Ghirardelli Square, of winter outings in high school when friends and I would ice skate at Embarcadero Center and share massive sundaes.
Ghirardelli was part of my childhood, but XOX Truffles marked my early adult years.
When I came back to the San Francisco after college, I lived near the North Beach neighborhood, which hides the tiny shop where French chocolatier Jean-Marc Gorce produces delightfully misshapen truffles dusty with cocoa powder, resembling rocks you'd find hiking rather than the shiny, uniform chocolate truffles more common these days.
Their appearance belies the creamy delicateness of chocolate infused with caramel or Champagne or Earl Grey.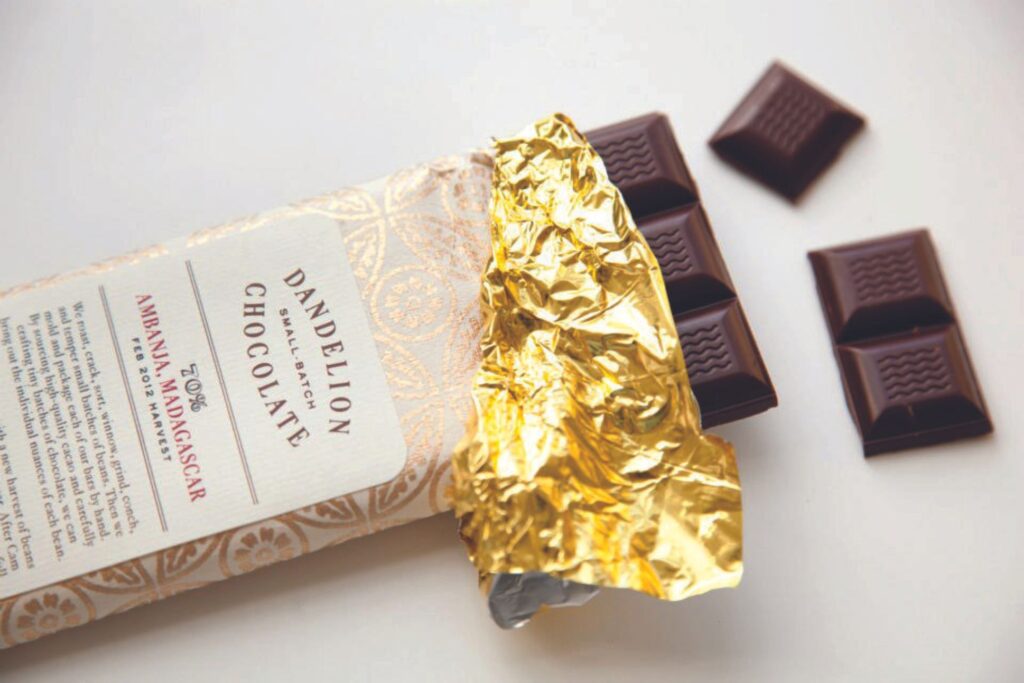 And yet, while I always make a trip to Dandelion to buy chocolate bars whenever I am home, I also stop by Ghirardelli for that sundae with hot fudge that clings stubbornly to the glass.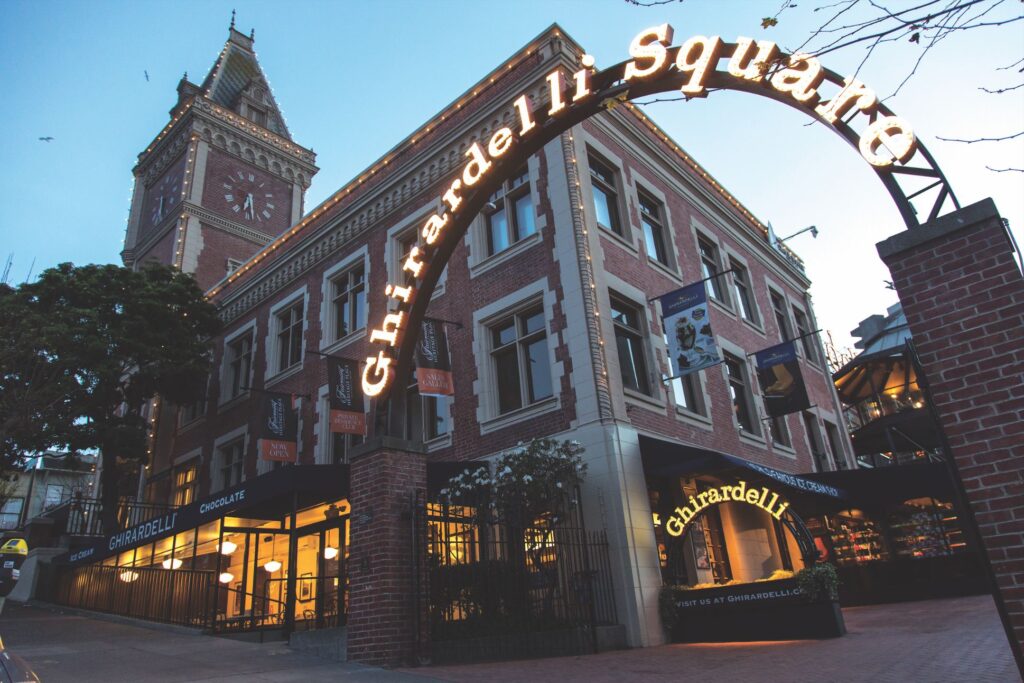 Chocolate is melted into the fabric of San Francisco. Around the same time Gorce started hand-forming his chocolates 20 years ago, John Scharffenberger turned from producing wine to making chocolate in a small factory in South San Francisco with Robert Steinberg.
Their company, Scharffen Berger, became one of only a handful of chocolate makers in America at the time, and the country's first new chocolate maker in 150 years. (Chocolate makers turn cacao beans into the bars we know, while chocolatiers take chocolate and melt it down for confections.)
Scharffen Berger changed America's chocolate-making world, applying the principles of winemaking to chocolate and being the first to label bars with cacao percentages for the first time.
I learned of Scharffen Berger when I quit my tech job and started working at a bakery, zesting case after case of lemons and practicing piping cupcake frosting swirls on plastic wrap before being allowed to touch the precious chocolate: Scharffen Berger cocoa powder and Guittard wafers for baking.
Guittard is another chocolate maker with a long history in San Francisco, having started there in 1868. Though it is now headquartered in Burlingame, Guittard is one of the few large chocolate companies that is still family owned. (Scharffen Berger was bought by Hershey.)
By the early 2000s, bean-to-bar makers began multiplying across the country. In San Francisco, I was part of a wave of people who left tech for pursuits in food. Tcho, the name itself a mashup of "technology" and "chocolate," was founded by Timothy Childs, a former technologist for NASA's space shuttle program, and was for a time helmed by Louis Rosetto, founder of Wired.
They set up "flavor labs" that taught cacao farmers how to make chocolate from their beans so they could taste and analyze the flavors, and they produced bars highlighting such flavor profiles inherent to chocolate, like fruity or nutty.
The chocolate factory has since moved from the San Francisco waterfront to Berkeley and been bought by Japanese company Glico, best known for Pocky. Today, Tcho feels less technical and more fun, like Pocky sticks, with bars including a smooth dark milk chocolate punctuated with crunchy cornflakes.
On a recent trip home, I visited Dandelion Chocolate's new location, which opened in 2019 in the Mission District.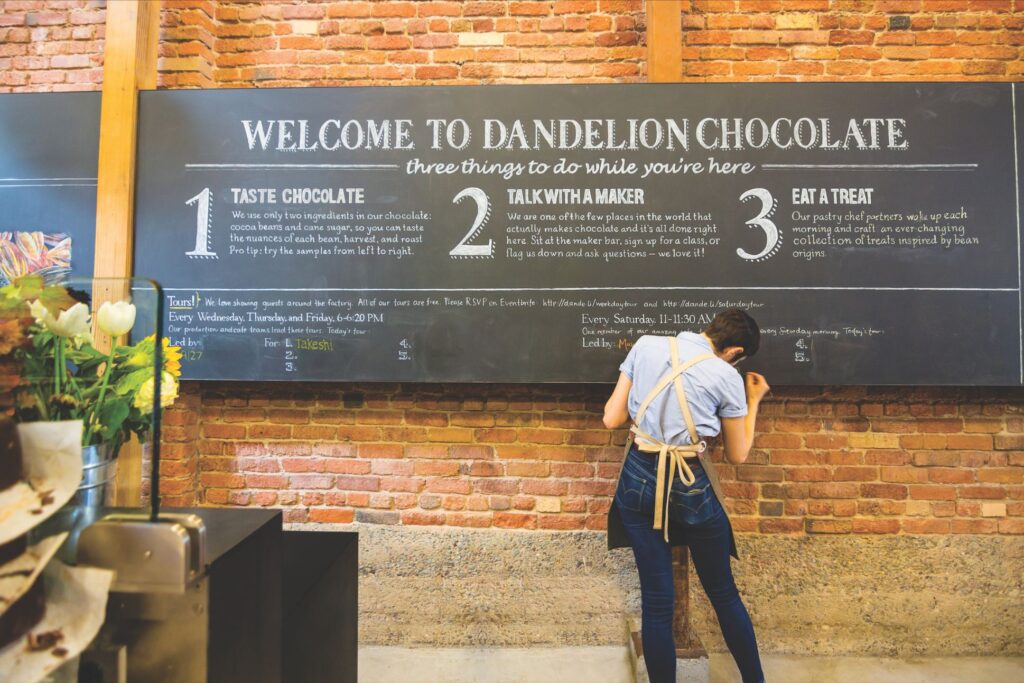 A light-filled marvel of brick, polished concrete, and glass encases its factory, which you can tour, and there is a chocolate salon styled like a modern French bistro. Todd Masonis and Cameron Ring started Dandelion in 2010 after selling their startup, the online address book Plaxo.
Dandelion makes single-origin chocolate bars with only cocoa beans and sugar. Offerings include a 70 percent cacao bar with beans from Tanzanian cacao collective Kokoa Kamili hinting of sourdough and grapes and an intense, fudgy 85 percent cacao bar with beans from cacao farm Costa Esmeraldas in Ecuador.
I thought the cotton paper and gold-foil packaging of the bars were fancy, but they were nothing compared to the salon's menu, which was like afternoon tea except with a pot of thick hot chocolate and bites highlighting cacao in various forms: a fragile macaron sandwiching fruity cacao pulp, a tiny chocolate souffle rising out of a copper pot the size of an apricot, egg salad resting on rye made with cacao nibs.
Everything about the experience was the opposite of Ghirardelli—refined versus rustic, restrained versus abundant, small versus large.
Dandelion tracks with our country's growing sophistication in comfort foods, from chocolate to coffee to ice cream, as well as my own palate, trained over the years to taste new subtleties.
And yet, while I always make a trip to Dandelion to buy chocolate bars whenever I am home, I also stop by Ghirardelli for that sundae with hot fudge that clings stubbornly to the glass.